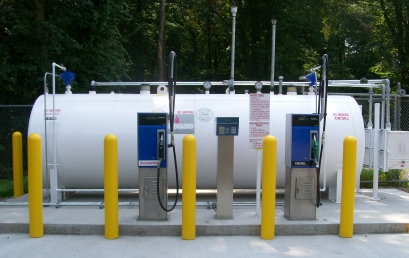 Whether you intend to build a fueling facility according to the latest environmental laws, update a facility to fulfill new regulations or intend to realize a more cost efficient operation utilizing the newest technologies, East Coast Associates has the expertise derived from years of experience in the design of a broad range of fuel dispensing applications. We help end-users and design engineers choose the safest, most reliable, competitive and environmentally responsible fueling options available.
Retail Fueling: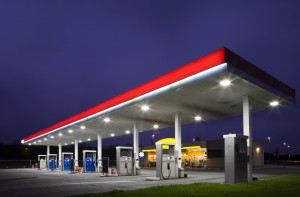 Retail fuel dispensing for major oil companies, independent jobbers and high volume retailers (HVR's) involves the proper selection of innovative products from a vast array of industry offerings. East Coast Associates helps simplify the task with our experience in fuel storage and secondary containment, tank monitoring, fuel piping and under dispenser containment systems.
Fleet Fueling: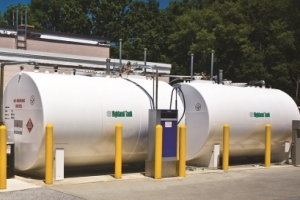 Fleet fuel dispensing for commercial trucking, mass transportation municipal operations or off road construction equipment is satisfied with either underground or aboveground fuel storage systems. These fuel distribution and conveyance systems vary due to federal, state and local regulations.
Marina Fueling:
Typical marine dispensing systems consists of UL 2085 fire-rated above ground storage tanks located on land with regulated conveyance piping designed and installed to address variations in tidal or seasonal environments. The fuel piping is connected to remote Wayne fleet dispensers on fixed or floating docks. Wayne dispensers can be provided with In-dispenser iX fleet terminals to provide fuel access controls along with connection to the Wayne iX fuel management system.
Wayne dispensers are also available with iX Pay T7 In-dispenser secure payment terminal for retail applications. These payment terminals connect and interface with point-of-sale (POS) systems.
These systems are custom designed to suit small pleasure or commercial craft.