Introduction
Critical Energy Services
is a leading service provider for the on-site startup, maintenance and repair of mission critical fuel supply systems. Located in Roseland NJ, CES services the Mid-Atlantic and Northeast regions with a team of experienced technicians trained and factory certified on a wide variety of specialty fuel supply equipment. CES works with engineers, contractors, generator suppliers and owners in assuring uptime performance and continued regulatory compliance. We take a comprehensive approach aimed at preventing system failure and maintaining zero down time.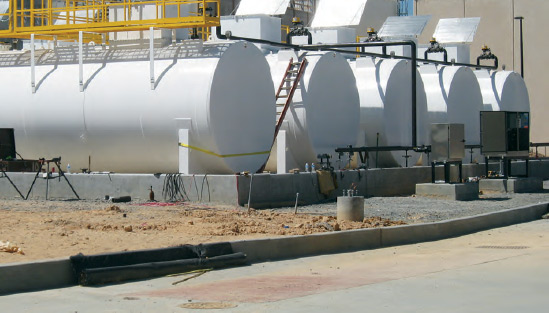 Services
Consultation & Evaluation Services
CES will schedule an appointment to visit your facility and review the existing fuel supply system. We then provide upgrade recommendations where required, written proposals for necessary immediate repairs, start-up and commissioning for new equipment, and a suggested maintenance contract. Our technicians work closely with facilities personnel, owner operators and contractors to ensure the optimal performance of your fuel equipment and services to fit your budget.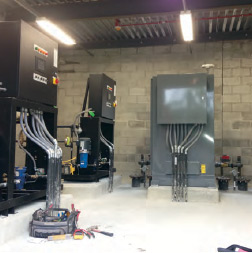 Critical Energy Services is a leading service provider for the on-site startup, maintenance and repair of mission critical fuel supply systems.
Maintenance Services
CES offers customized preventative maintenance programs covering your entire fuel system. Typically these systems include main fuel storage tanks, electronic control systems, fuel conveyance piping and control valves, pumping systems, day tanks, tank fi lling systems and fi ltration systems. Our preventative maintenance programs reduce downtime and operating costs.

Fuel Integrity Testing Services
Clean, fresh fuel is crucial for engine reliability and an essential lifeline for critical facilities such as data centers, banks, water treatment plants, and hospitals. CES provides onsite technicians to extract samples from your fuel storage tanks and send them to our partnership laboratories. This allows us to offer our customers economical laboratory analysis for stability, water, bacteria and organic and inorganic contamination. We provide far more stringent fuel analysis over standard ASTM 975 specifications ensuring the most reliable clean fuel for your facility. Based on the lab report, CES can provide a fuel treatment plan or onsite filtration/polishing services to insure fuel reliability.

Fuel Filtration / Conditioning Services
Treating your stored diesel fuel with fuel additives can be an effective form of maintaining clean reliable fuel, but in many cases additives are not enough. When nuisance amounts of water, bacteria, and sediment are constant, simply mixing in an additive to your fuel may not be sufficient. CES provides on-site tank fuel filtration services or full service maintenance agreements available on an annual or bi-annual basis. Call CES today and let us develop an emergency or standby power conditioning program for you.

204 Eagle Rock Ave Suite 201
Phone: 973-228-3489
Fax: 973-228-5747
www.ESTCST.com